See Our Dog-Breeding and Purchasing Contract
Here at Four C Sons Farm, we put a lot of time and love into our dogs and our breeding program. Therefore, we are able to offer top-of-the-line, best quality, loving, and loyal puppies.
All of our puppies are vet checked, dewormed at two, four, six, and eight weeks of age, and will be up to date on shots prior to joining their new family. All of our puppies will be pre-spoiled and well socialized with children and other dogs. Our puppies will go to new homes with a two-year health guarantee and a special puppy packet which will include a sample of food, a blanket, toys, and a folder with training and general puppy care information.
Our two-year health guarantee covers any genetic defect that will severely interfere with the function or mobility of the puppy. The buyer must provide us with the vet statement verifying the condition at the expense of the buyer. Replacement will be made as soon as another puppy becomes available.
We do not give monetary refunds. The buyer is responsible for all shipping or transport costs of the replacement puppy. The buyer must return the puppy along with the registration papers before the replacement puppy can be shipped or picked up. Only when the life of your puppy is threatened by a genetic defect will we be liable for replacement.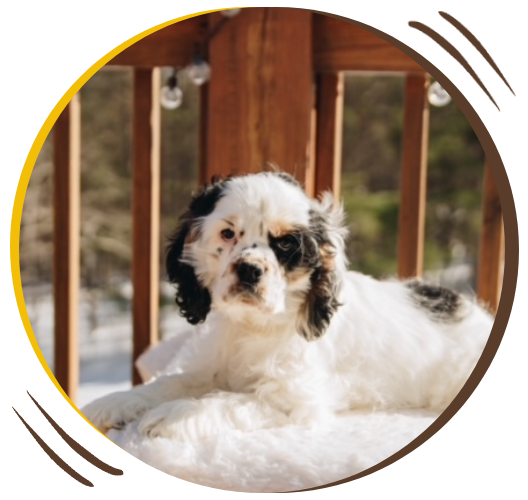 We are not responsible for any vet bills that you may incur with the life of your puppy through adulthood. For this health guarantee to be valid, the buyer must take the puppy to their veterinarian within five business days of receiving him/her for a health exam at the buyer's expense. If you have purchased a puppy with limited registration, then that puppy must also be spayed/neutered or our health guarantee will be void.
A non-refundable deposit will hold your puppy until it is eight weeks old and ready to join you. When you are picking your puppy up at our kennel, the remaining balance due must be paid in cash.